Licensed Therapist & Clinical Supervisor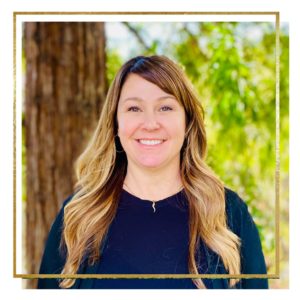 Renee Lesti is a Licensed Marriage and Family Therapist. She earned her BA in Psychology from Sacramento State and her MA in Counseling Psychology from John F Kennedy University, where she focused her learning in somatic modalities. 
Renee has worked with children, adolescents, parents, and families in various clinical settings over the past 16 years, and has a holistic understanding of child and family development and a true love and passion for helping families thrive. She has studied and implemented many modalities to best support her clients, including EMDR, play therapy, family systems therapy, Multidimensional Family Therapy (MDFT), and other trauma-informed approaches. Following years of direct service, she became a clinical supervisor and manager of a community-based MDFT program, helping therapists develop and hone their clinical skills to offer comprehensive, intensive support to young people and their families navigating severe stressors and ongoing trauma. She is delighted to return to working directly with clients. 
Renee is dedicated to seeing you and your family in your whole context and supporting you to work towards what you want for yourself and your loved ones. She strives to offer culturally informed care and works consistently to enhance her understanding of the impacts of environmental factors. She looks forward to exploring past, current, and future versions of yourself and your family with you, supporting you to increase your overall wellness and joy, and utilizing interventions and therapeutic modalities that work best for you and your unique needs. She sees herself as a partner with you on your path and looks forward to walking with you on your healing journey. 
When not working, Renee enjoys being in the community with her family and friends, being near the ocean, playing with her endlessly energetic dog, and rollerskating. Renee's favorite season is football season and she is an avid Forty Niner Fan!