ESTABLISHING RESILIENT FOUNDATIONS.
Virtual sessions available!
Building a resilient family starts with establishing a resilient foundation with our partner.
Life stress, job stress, family stress—it all builds up into a constant weight that takes a heavy toll on relationships. You and your partner don't have to struggle with this weight alone or carry it until it becomes unbearable. Even before the weight becomes noticeable, you can get support from the therapists at Blackhawk Family Development Center.
Blackhawk Family Development Center will develop a custom couples therapy program that goes back to the beginning of your relationship.
Starting from the beginning allows you to rebuild from the roots up, strengthening your relationship so it is more resilient and beautiful than it once was. The stronger your foundation, the sturdier your relationship will become.
Deciding to get couples counseling can be difficult. It can feel like you're giving up, but it's actually the opposite. By reaching out together, you're agreeing that the relationship is worthy of improving. You want a future together, and you're willing to put in the effort to make it work.
The first step is to schedule your initial intake session. We recommend weekly 50-minute sessions for our couples therapy to develop that strong foundation. Individual adult therapy sessions may also be recommended to encourage the most benefit from your marriage or couples counseling. Your clinician is always available to you via text, email or phone call in between sessions should you find yourself needing additional support.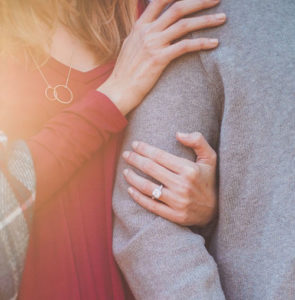 Schedule a couples therapy intake session today. 
[testimonial_view id=4 post_ids="834″]