STRENGTHENING CONNECTIONS. TOGETHER.
Virtual sessions available!
Bring your family together to mend ties and create new ones.
In today's world of increasing connectivity, there is still disconnect between family members. It doesn't help that there always seems to be something in need of completing, causing family members to burn out and become frustrated with an overwhelming daily life. You might find yourself looking at your family thinking, "This is not how it is supposed to be." While your family might be a far cry from what you imagined it would be, Blackhawk Family Development Center's family therapy program can help you to shift your perspective and love your family the way it is, and help your family members do the same.
Our family therapy brings everyone together to identify the unique gifts of each member.
We develop a customized program for your family that uses warmth, humor, recognition, and appreciation to strengthen your bonds. Whether going through a major transition or simply struggling with the day-to-day structure, family counseling can see your family through the toughest moments so you come out stronger together.
Your family therapist will help create a tailored therapy program.
This may entail alternating individual sessions with family sessions or adding couples therapy to the mix. Every family is so different, so we tailor our counseling model to ensure your family gets the support it needs to thrive.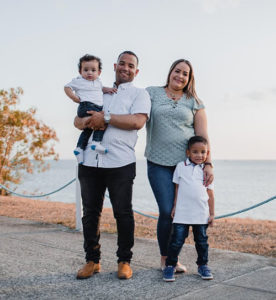 Schedule your family intake session today.
[testimonial_view id=4 post_ids="823″]