Associate Marriage and Family Therapist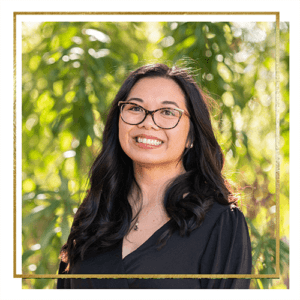 Joselle is an Associate Marriage and Family Therapist working under the direct supervision of
Jonathan Newsum, LMFT. She received her Bachelor of Arts in Psychology and a minor in Human Development and Family Studies at the University of Nevada, Reno and went on to earn her Master of Arts in Holistic Counseling Psychology with a specialization in Expressive Arts Therapy from John F. Kennedy University in Pleasant Hill, CA.
Joselle is passionate about therapy and believes in the healing power of the therapeutic relationship. She is committed to creating a space where her clients feel comfortable to explore different ways to become their most authentic selves. She brings warmth, authenticity, and creativity to her work. In addition to her training in expressive arts therapy, she is dedicated to providing her clients with various therapeutic techniques and interventions that are tailored to fit their individual needs. Her therapeutic approach is holistic, strength-based, culturally responsive, and person-centered.
During her career, Joselle has provided support to underserved populations in both Northern Nevada and California. She has served in multiple settings including home, school, clinic, summer camp, and within the community. Joselle enjoys working with families in a collaborative and creative way. She is also sensitive to the challenges that many families face as they advocate for their children's needs, and is passionate about providing them with support as they embark on their path to healing.
In her spare time, Joselle enjoys cooking traditional Filipino food, doing barre workouts, dancing, and exploring nature. She especially loves spending time with her husband and their spunky terrier pup, Ellie.