Licensed Marriage and Family Therapist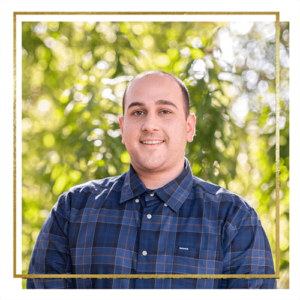 Jonathan Lindh is a Licensed Marriage and Family Therapist. He received his Bachelor of Arts in Psychology at the University of California, Davis and went on to earn his Master of Arts in Counseling with a specialization in Marriage and Family Therapy from Saint Mary's College of California in Moraga, Ca.
Jonathan has spent the majority of his career supporting children, adolescents and families of diverse backgrounds. He has provided therapeutic services in a number of settings including clinics, schools and wellness centers. Jonathan has experience providing Applied Behavioral Analysis (ABA) to children with autism and has provided psychotherapy to individuals, groups and families in a number of K-12 school systems.
Jonathan practices with a client-centered approach to foster a collaborative working alliance. He believes that warmth, empathy and respect are integral in cultivating a growth-fostering environment for clients to feel seen, understood and valued. Further, he acknowledges that all behavior has meaning, and this principle can offer personal awareness or empowerment to authentically reauthor one's direction in life. Jonathan utilizes psychodynamic, cognitive-behavioral and strength-based interventions to holistically augment the client's personal growth, improve adaptive functioning and facilitate wellness.
In his spare time, Jonathan enjoys rooting for the 49ers, Warriors and Giants. He also likes hiking, practicing yoga, drinking craft coffee and spending time with his two cats Tiger and Southpaw.