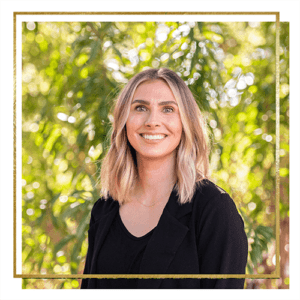 Brittany is a Bay Area Native with a deep love for animals and kiddos! A Bay Area native, she was born and raised in Walnut Creek, and attended San Jose State University where she earned her Bachelor's degree in Psychology, with a minor in Criminal Justice.
After college, she entered the applied behavior analysis field and provided ABA services in San Jose and the surrounding areas to kiddos on the autism spectrum. She then moved back to Walnut Creek and took classes in early childhood education at Diablo Valley College, where she received her certificate as an associate teacher. She taught preschool in a class of four-year-olds at KLA Schools of Walnut Creek before finding her way to Blackhawk Family Development Center.
When she's not managing the practice, she enjoys spending time with her husband and English bulldog Farley (yes, like Chris Farley), trying new recipes, reading, listening to true crime podcasts, and cheering on her Chicago Bears.