Associate Marriage & Family Therapist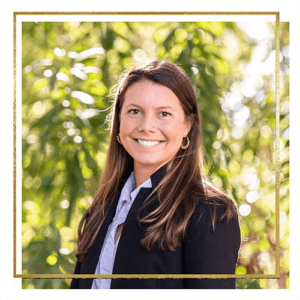 Eliza Pedder is an Associate Marriage & Family Therapist practicing under the direct supervision of Jonathan Newsum, LMFT.
Eliza is an East Bay native who completed her Bachelor's Degree from University of California, Davis and earned her Master's Degree in Counseling Psychology from University of San Francisco.
Eliza brings her whole heart to her work and is deeply committed to helping her clients heal, grow, and transform their lives. As a yoga teacher of six years, Eliza brings a mindful approach to therapy. She incorporates mindfulness, breath work, and here-and-now interventions to help create a sense of calm and presence during sessions. Eliza's style is warm, client-centered and she always strives to meet the client exactly where they are at. She works from a holistic, strength-based, CBT, trauma informed, and family systems lens.
When she's not working with clients, Eliza loves to practice yoga, hike with her pup, travel around the country and globe, cook yummy meals, make paintings for her home and friends, and run in the hills around the Bay Area.