Licensed Clinical Psychologist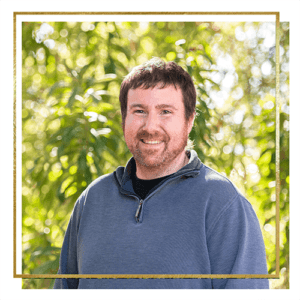 Dr. Jonathan Page is a licensed clinical psychologist who performs Blackhawk Family's Psychological Testing with 13 years of experience in a variety of settings including outpatient programs, primary care practices, residential treatment programs, and inpatient hospitals. He's worked with families affected by trauma, performed testing and assessment for clients of all ages, and provided mental health services for clients with autism. Additionally, Dr. Page worked with short-term clients struggling with depression, anxiety, ADHD, and adjustment difficulties.
Dr. Page completed his undergraduate degree from Appalachian State University in Boone, NC and conducted research on different academic orientations and their link to success as well as finding ways to reduce friendly fire in the military. He earned his Master of Arts in Forensic Psychology from John Jay College of Criminal Justice in New York, NY. Moving on to West Virginia University, Dr. Page earned his Doctoral in Counseling Psychology all while conducting research and contributing to publications dealing with bullying, school violence, and ways to prevent school violence and increase safety in schools. He also focused on testing and assessment in a private practice and pediatric primary care office and administered psychological batteries to children, adults, and geriatric clients for a wide array of presenting problems such as depression/anxiety, developmental disabilities, learning difficulties, and ADHD. During the last two years of his degree program in West Virginia, he joined the Child Advocacy Center to provide trauma focused therapy to reduce the impact of the trauma as well as fostering the resiliency that is present in every survivor. Dr. Page is a member of the California Psychological Association and the American Psychological Association, certified as a Certified Clinical Trauma Professional, and has experience in researching disaster psychiatry and school violence and bullying.
Dr. Page believes that every individual has a story to tell — they just need someone to listen. Listening promotes understanding, understanding cultivates growth, and growth increases quality of life —the ultimate goal in therapy. He has been promoting growth and providing symptom relief in children, adolescents, and families by utilizing a strength-based integrative approach, applying different therapeutic modalities and techniques to fit the specific need of each individual. This strength-based approach allows clients to reach their potential for healing and growth, ultimately reducing distress and increasing their quality of life. Additionally, he conducts assessments involving a thorough examination of every aspect of the client's functioning, including cognitive, executive functioning, social / emotional, and psychological. This allows us to not only understand the client's areas of needed growth, but also foster their areas of strength.
In July of 2018, he made the decision to join Blackhawk Family Development Center because of their commitment to providing the highest quality of services to children, adolescents, adults, and families. In addition to conducting comprehensive psychological assessments and providing individual therapy to a wide range of individuals, he is available for consultation and presentations on bullying, school violence, and creating safe school environments.
When he's not working with clients, Dr. Page enjoys traveling and exploring new areas. He's an avid hiker and loves to get a good workout in. If he's feeling creative, he'll sit down at his desk and write — or even spend some time playing drums!Director
Authored Book
Page, J. W., Daniels, J. A., & Craig, S. J. (2015).
Violence in schools
Monograph for the Springer Behavioral Criminology Series, V. Van Hasselt, Editor.
Book Chapters and Research Publications
Daniels, J. A., Angleman, A. J., Vecchi, G. M., Bilsky, K. D. P., Leonard, J., Page, J.,…& Ramirez, B. (2016). Motives of criminal kidnappers: An exploratory study. Journal of Police & Criminal Psychology.
Daniels, J. A., Angleman, A. J., Vecchi, G. M., Bilsky, K. D. P., Leonard, J., Page, J., Grinnan, E…& Ramirez, B. (2015). A pilot study of criminal captive-takers' modus operandi. Journal of Police & Criminal Psychology, Online publication, April 2, 2015. DOI: 10.1007/s11896-015-9167-4.
Daniels, J. A. et al. (2014). A pilot study of criminal captive-takers modus operandi.
Daniels, J. A., Foster, T. C., & Page, J. W. (in press). Research methods in studying police officer suicide. Book chapter in Federal Bureau of Investigation Compendium in Police Officer Suicide.
Daniels, J. A., & Page, J. W. (2012). School Barricaded Captive-Taking: A Literature Review and Critique. Aggression and Violent Behavior, 17, 140-146. DOI: 10.1016/j.avb.2011.11.002
Daniels, J. A., & Page, J. W. (2013). Averted school shootings. In N. Bockler, W. Heitmeyer, P. Sitzer & T. Seeger (Eds.), School Shootings: International Research, Case Studies and Concepts for Prevention, (pp. 421-439). New York: Springer.
Welner, M., and Page, J. (2011). Disaster Psychiatry. Disaster Preparedness for Health Care Facilities: Canadian Centre of Excellence in Emergency Preparedness.