Licensed Marriage and Family Therapist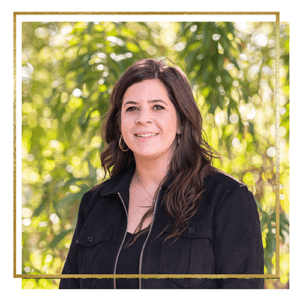 Jamie is a Licensed Marriage and Family Therapist with over 5 years of experience. She earned her Bachelor's in Arts from California State University, Sacramento and went on to earn her Master's in Counseling, Marriage and Family Therapy from Saint Mary's College of California in Moraga, Ca.
During her career, Jamie has worked with adults, couples, adolescents and children from diverse backgrounds throughout the Bay Area and Sacramento. She has worked with clients in a variety of settings including schools, residential facilities, clinics, and within the community.
Jamie's therapeutic approach focuses strongly on the therapeutic relationship between her and her clients. She believes this relationship is essential for creating a safe and caring space for her clients to build on their existing strengths and work through symptoms of trauma, depression, and anxiety. Jamie practices from an attachment and strength-based lens, and can also use a variety of other techniques to meet each client's needs. She has several years of experience and training in trauma-focused care and is a strong advocate for incorporating a team-based approach, including teachers, school and other community supports.
In her spare time, Jamie enjoys spending time outdoors at the beach or camping, painting, baking and lots of cuddles with her pup, Mo. Li