Elisa (Lisie) Rosenberg Clark
Associate Marriage & Family Therapist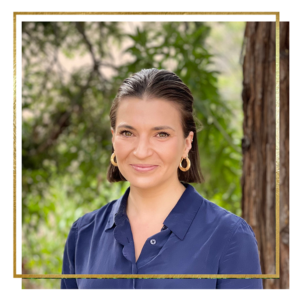 Lisie Clark is an Associate Marriage and Family Therapist working under the direct supervision of Renee Lesti, LMFT. 
Lisie was born and raised in the Bay Area and has lived in both the East Bay and Los Angeles throughout adulthood. She understands that therapy and the therapeutic relationship between client and clinician can assist in individuals finding deep strength and healing within themselves. Her goal is to help individuals, families and couples feel safe enough to process unresolved trauma, communicate effectively, and moreover unburden the many challenges created by modern society. She creates a trusting and attuned relationship with each unique client to collectively explore obstacles and work together to find and support clients' truest and most thriving sense of self.
Lisie is also experienced in LGBTQIA+ affirmative care as well as trauma-informed care. She has worked closely with issues of identity, trauma including familial trauma and religious trauma, severe SI and depression, panic disorder, OCD, social anxiety and isolation, low self-esteem, eating disorders and substance use disorders, and a multitude of other concerns. Lisie has completed her certification in crisis intervention for suicide and spent significant time on work devoted to self-compassion, queer identity and sexuality/relationships, and family systems work. She has extensive experience with clients who identify as neurodivergent, gender nonconforming individuals, or folks who otherwise experience themselves as falling outside one distinct box.
Lisie works within many therapeutic approaches scaffolded around a grounded and authentic person-centered modality of compassion, patience, and deep emotional attunement. From a place of safety and rapport with clients she draws on Depth Psychology, Narrative Therapy, Cognitive Behavioral Therapy, Dialectical Behavioral Therapy, Liberation Psychology, Somatic modalities, and Self-Compassion work.
In her free time, Lisie loves to spend time with her husband and their two cats: Nacho, who thinks he is a dog, and Muzzy, who looks like a wild animal. She is still convinced her cats will be internet famous one day. Lisie also loves to act, dance, and write poetry.