Clinical Director & Therapist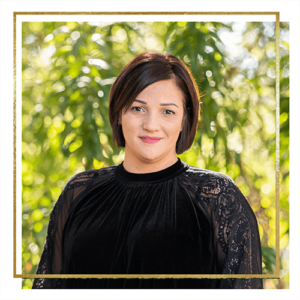 Flavia is a Licensed Marriage and Family Therapist with more than five years of clinical experience. Flavia earned a Dual Master's Degree in Counseling Psychology and Forensic Psychology from Holy Names University where she focused her studies in psychodynamic and attachment theories.  
During her career, Flavia has worked with children, adolescents, adults, and seniors — dedicating many years to helping and supporting underserved populations. Through her career, Flavia has developed a philosophy of care that is holistic and creative. In her work with clients, she emphasizes the importance of family, friends, teachers, and the community.  She aims to bring individuals together to create solutions as a team.
Flavia has extensive experience working with individuals with anxiety disorders and trauma and brings warmth and creativity into her work. Whether it's exploration of feelings, a few minutes with paints or sand, or even a walk, Flavia is passionate about meeting the client's needs and is committed to finding what works for each individual. Flavia believes that within each of us lies the strength to reach our goals and psychotherapists are present to support and cheer us through the process of discovery.
In addition to her clinical work, Flavia has taught at Dominican University of California and Holy Names University. Courses taught included Family Systems, Introduction to Psychology, seminars on domestic violence and addiction issues, and Forensic Psychology.  
Flavia is a mother of two children, three pups, one fish, and one growing iguana who definitely keep her on her toes! She loves spending time with her children and the family enjoys lots of craft activities and outdoor time.