Registered Psychological Assistant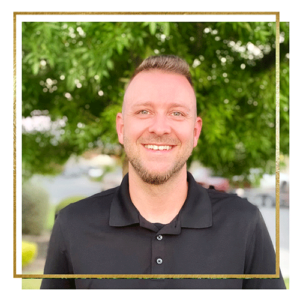 Dr. Keith Bonnes is a registered psychological assistant with 7 years of experience in a variety of settings including outpatient programs, veteran care facilities, community mental programs and community clinics. Dr. Bonnes previously served in the United States Air Force and brings with him the Air Force ethos and experience of going above and beyond, the power of strong bonds and camaraderie, service before self, and excellence in all we do.
In the past, Dr. Bonnes has worked with families impacted by trauma, including Veterans who experience combat trauma, and provided mental health services for clients with a range of mental health disorders including anxiety, depression, and personality disorders. He has also worked with over 100 clinicians in training at graduate schools across the Bay Area to provide training on providing evidence-based trauma-informed therapy for individuals struggling with anxiety, depression, PTSD, ADHD and difficulties in their relationships.
Dr. Bonnes has completed research on the experience of having a learning disability diagnosis in childhood and has advocated for increased mental health support for adjusting to the diagnosis in a school setting. He focused on increasing the efficacy of adjustment to learning disability and self-advocacy to increase teacher and student collaboration. In the last two years of his doctorate program, he worked in the community to provide trauma-focused therapy to adults and families and worked to increase access to social services to increase the quality of life support and reduce hospitalizations due to mental illness. Dr. Bonnes then became the training coordinator at a non-profit agency where he provided didactic instruction to graduate students around the work of mental health clinicians.
Dr. Bonnes believes that every relationship is unique and each person is the expert on their own experience. His role in therapy is assisting to create a road map that the client can follow to better manage their mental health. Active listening drives curiosity, which promotes understanding, connection, and increased awareness that increases the quality of life, which Dr. Bonnes values as the ultimate goal of therapy. He has been promoting individualized connection, understanding and symptom relief with children, adolescents, adults, couples and families by utilizing a strength-based, humanistic, integrative approach and provides various therapeutic modalities to meet the needs of the individual or family system.
While he is not working with clients, Dr. Bonnes enjoys spending time with his wife and two children, and exploring new places to eat. He's an avid reader and loves sports, exercise, and gardening.
Podcast Dr. Bonnes was Interviewed on:
Therapy on the Cutting Edge