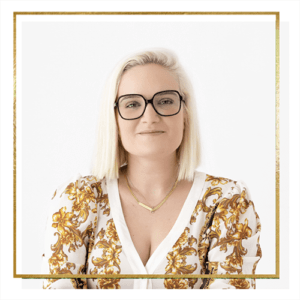 Taylor is a Psychological Assistant working under the direct supervision of Dr. Surina Mazzola.
She was was born and raised in a suburb outside of Chicago, and attended Roosevelt University where she earned her Bachelor's and Master's degrees in Psychology.  
Taylor focuses strongly on the therapeutic relationship between therapist and client. She believes that through a client-centered approach, therapist and client can create a secure working alliance. Her emphasis is to ensure each client she engages with feels seen, understood and appreciated. She is dedicated to utilizing various therapeutic techniques and interventions, personalized to fit each individual's needs.  
When she's not engaging with clients, she enjoys spending time with her family (husband, son and two goldendoodles), listening to various podcasts, taking an early morning cycling class or catching a hockey game.